LAWRENCETOWN – Locals are visiting the Lawrencetown library and leaving with both books and seeds.
Unlike the books, the seeds are yours to keep, although librarian Jaki Fraser would appreciate hearing how your crops are doing.
The Lawrencetown Seed Library is a pilot program of the Annapolis Valley Regional Library, and if the response in only a few days is any indicator, the project is a keeper.
Fraser, who works at the Dr. Frank W. Morse Memorial Library, said the seed idea was warmly welcomed. She described the reaction as "overwhelmingly positive." Many have also promised to take pics and inform her of their progress.
The seeds became available to library cardholders on May 3. They are provided by regional seed companies, which gives you the extra benefit of knowing that, as long as you follow the recommendations on the packets, the climate is ideal for their germination and growth.
The Seeds
Hope Seeds, Organic Backyard Gardener Paul Gregory, and Annapolis Seeds all contribute seeds and instructions.
The seed collection contains soybeans, bush beans, sugar snap peas, Chinese salad mallow, Mideast and long cucumbers, zucchini, radish, and lettuce.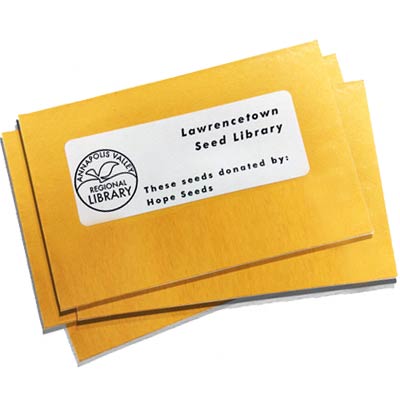 To encourage local families to choose healthy foods and build sustainable communities, AVRL is promoting the seed program. According to the AVRL, gardening significantly benefits both physical and mental health.
It is up to you to send or not project progress reports and photos, but it is quite simple to do so by sending a message or images to their Facebook, Instagram, or Twitter accounts.
The Dr. Frank W. Morse Memorial Library can be found in Lawrencetown at 489 Main Street.