Rose Fortune passed away three years before Confederation, but her legacy was so significant that on July 1 a monument honouring her was unveiled at the Garrison Cemetery across the street.
More than 20 of her descendants attended the touching unveiling, bringing with them tears of joy and smiles of pride, both for Rose and for their own family tree.
Rose was born on March 13, 1774, to enslaved parents in Virginia. Her family relocated to Annapolis Royal ten years later as Black Loyalists.
"No other country can compare to the depth of our roots." Mayor of Annapolis Royal Bill MacDonald told the church congregation that Black Empire Loyalists were an integral part of the city's cultural tapestry.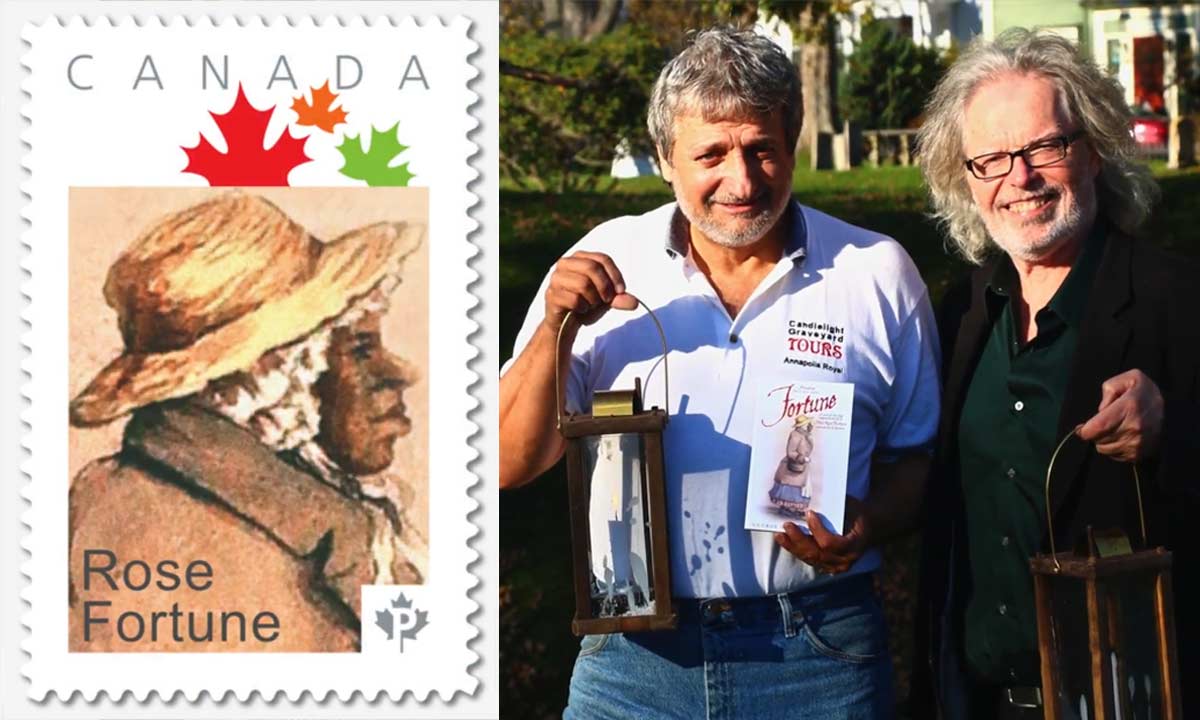 George Cameron Grant, a playwright from New York, discovered Rose Fortune while he was in Annapolis Royal and taking part in the famous Graveyard Tour led by Alan Melanson. The tour raises money for the Historical Association of Annapolis Royal. He was moved by Fortune's story, and as a result, he decided to create a memorial for her by penning a play in her honor.
Fortune's wheelbarrow helped get cargo from ships to hotels and stores. She was also known for maintaining peace and order through her establishment's wake-up service. Many consider her the first policewoman in Canada.
Based on what MacDonald has said, there is evidence to believe she helped free slaves.
Dedication Ceremony
MacDonald, who spoke at the dedication ceremony that was hosted by the historical association, characterized Fortune as a multifaceted, significant, and remarkable individual.
"She was an important figure in this community," he said. She was a woman of strength and integrity. She started her business at a time when, historically speaking, women entrepreneurs were in the minority."
When sculptor Brad Hall was in the midst of creating the sculpture, he paid a visit to the studio.
"That's a memorial you reflect upon, after all. You can feel the weight of history resting on this woman as you contemplate this monument. How important it is that she was born into such a complicated society." MacDonald elaborated on the multifaceted nature of the society in which the protagonist grew up, working, thriving, and struggling.
However, there are aspects of this memorial that speak to the hardships she and others faced upon arriving in America in the years following the War for Independence. Materials such as steel, wood, stone, and imprint are all brought together. There are many rough edges throughout. All I can say is, "When we go across the road to the monument, touch it, feel it… and contemplate this outstanding woman." It's a product that reflects the hardships, challenges, lineage, and slavery.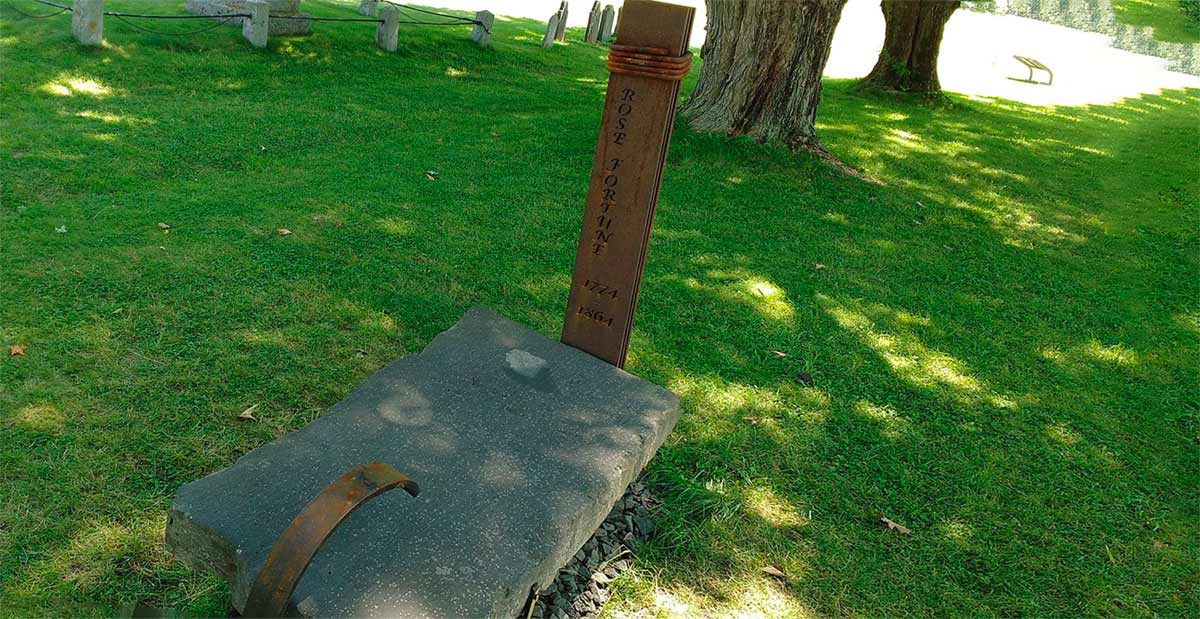 The monument is shaped like a bench and is made up of pieces of Fortune's wheelbarrow, wharf, and tombstone.
After reviewing the evidence, he concluded that it was safe to assume that Rose worked as a conductor for the underground railway.
MacDonald urged those gathered to "consider the tremendous influence this woman had on other people's lives" while thinking about Rose Fortune and her life. The speaker continued, "You can almost hear a tap from her cane as she walks down the street."
Daurene Lewis
A number of prominent locals, including one of Canada's most well-known Black women, Daurene Lewis, carry on the legacy of Rose Fortune. These include Burrell, Currie, Bailey, Stevenson, Francis, and Lewis. After a brief illness, she passed away in 2013 at the age of 69.
"Rose Fortune set very high standards and Daurene continued her work remarkably seven generations later," Eileen Kelleher, a longtime friend of Lewis, said. They were both innovative thinkers and committed locals.
The first Black female mayor in Canada, Lewis combined her professions as a nurse, teacher, and business owner to become elected in 1984.
Kelleher reflected on their 2003 trip to Ottawa for Canada Day, when his wife was awarded the nation's highest honour, the Order of Canada. "That's how much pride we had in her. They want a better country is the motto of the Order of Canada. Rose Fortune and her granddaughter Daurene Lewis exemplified that motto in every way."
Both were pioneers who made significant contributions to society and the nation, she said.
"To have Rose arrive in Annapolis Royal in the 1870s means that we can honour her and her illustrious offspring today. What a great fortune!"
It came as a surprise to the crowd when Durlene Melanson of the Historical Association of Annapolis Royal announced that she had ordered Rose Fortune stamps from Canada Post and would be distributing a small number of them to Fortune's descendants. The attendees of the monument dedication were to receive copies from a second printing.
Inglewood, a small town north of Bridgetown, submitted the original petition to have the ferry named after Rose Fortune. The ferry that travels between Digby and Saint John, New Brunswick, is now called the Fundy Rose.